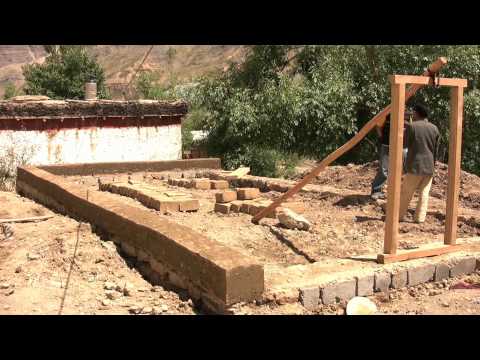 In the summer of 2009, I signed up with one of i-to-i's programs to build a greenhouse in one of the most remote Himalayan regions, Spiti.  For two weeks, my friend and traveling companion Ismat worked alongside Spiti Ecosphere, an incredible organization changing the lives of Spitians in the most sustainable ways.
Spitians are relatively malnourished as they don't have access to fresh vegetables and fruits during the winter months. This is mostly due to the fact that the roads to Spiti from Kullu are blocked during the winter due to heavy snow. Imported food is also incredibly expensive. Spiti Ecosphere partnered up with architects worldwide and have been building greenhouses in the Spiti region for the past few years so that the locals have access to fresh food year-round.
We lived in a Buddhist monastery in Pin Valley and built the greenhouse primarily for them.
Read Ismat's account of our experiences here.